The range of Kronokeeper straps widens.
After watch boxes, travel cases and custom safes, now KronoKeeper present their first collections of watch straps.
After watch boxes, travel cases and custom safes, now KronoKeeper present their first collections of watch straps.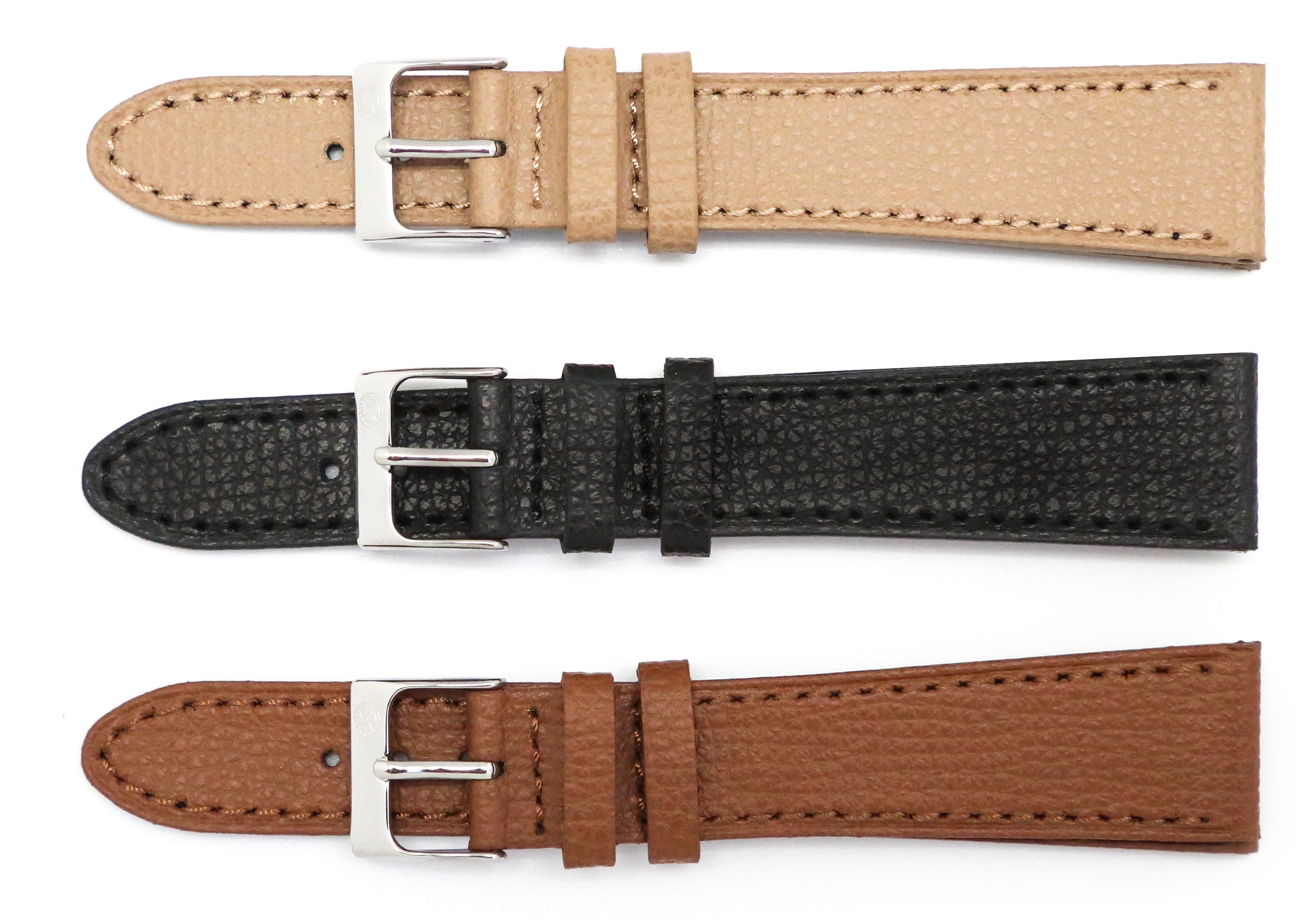 Within these collections there are 13 different models, each of them available in a wide variety of different colours, lengths and lug fitting sizes. For more comfort, and moisture resistance, all the straps in the collections are lined with a water resistant and ultra thin rubber skin.
You will find in the collections iconic straps such as "Théophile", which is made from a fine smooth Italian calf leather with a contrasting ecru stitching, or "Ferdinand" with its grained textured calf leather and tone matched stitching. "Joseph" is a totally retro 70's type strap with a Corfam look heavy grained calf leather and motor racing style small perforations.
For a more casual vintage look, with a minimalist style, "Gaspard" is crafted from fine Chicago Horween calf leather, and is a great partner to "Edgar" and his rustic brushed suede Nubuck leathers. On the other hand "Auguste" plays his cards close with a smooth vintage look in a brushed and waxed suede leather, perfect for a dress down friday or weekend getaway.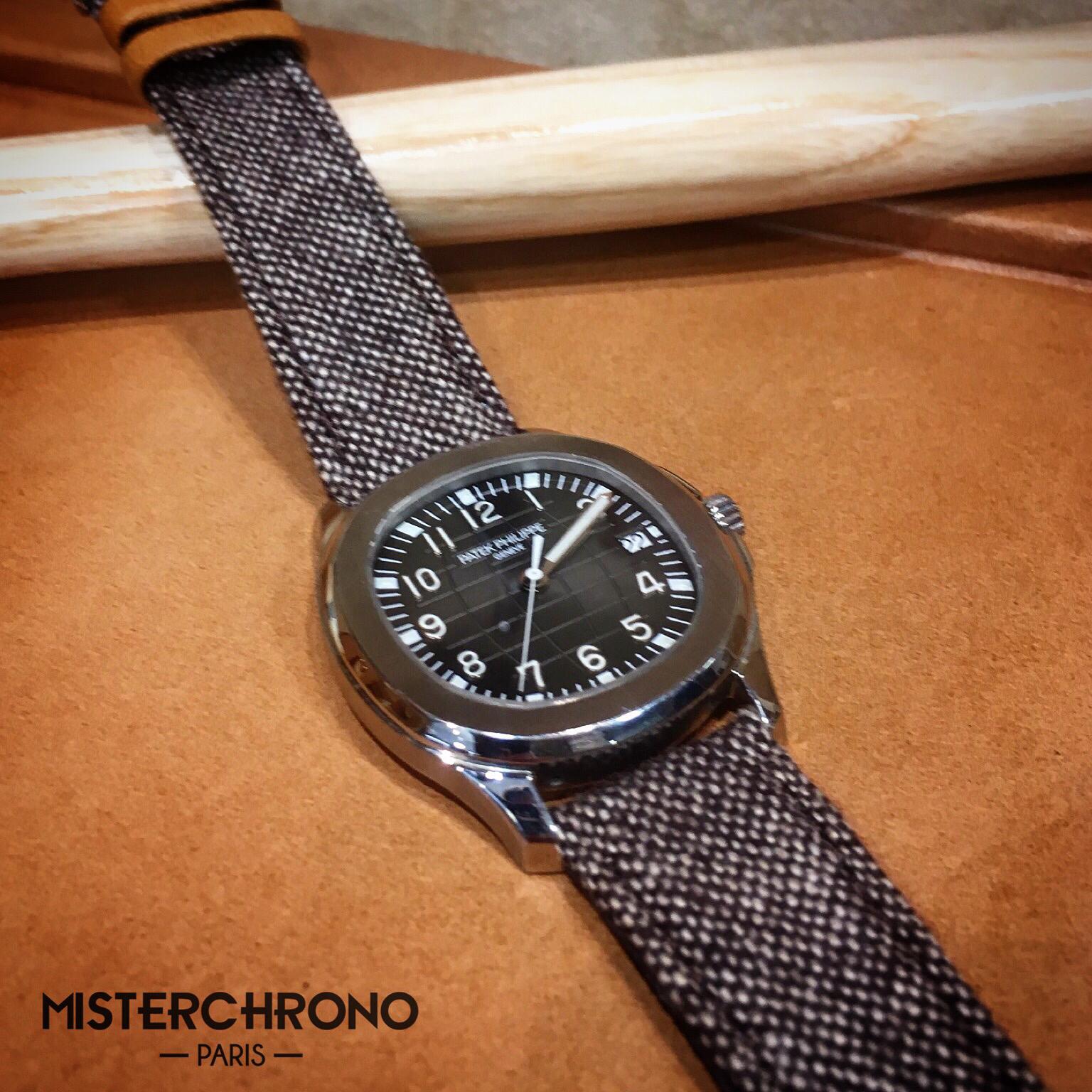 "Edmond" and "Gustave" are a finely tailored range made from tweed cloth. A noble material well known to all in the fashion world, but not seen that often in the watchmaking universe! Nevertheless, you will see that these very striking watch straps are fashioned to give a smart and refined touch to your watch.
Feeling a bit rebellious then change up to a bad boy style with "Emilien" or "Arnold" in a classic Denim or a military style camouflage fabric. They offer a unique and trendy style, and will add character to any of your watches!
For the more environmentally conscious then "Bacchus" is the one that will surprise by being made from cork, which offers a very elegant alternative solution to replacing leather.
To conclude these collections KronoKeeper introduces "Basile", a NATO Zulu strap made in Horween leather from the famous Chicago tannery which, over time, will naturally patina beautifully for an even more authentic note.
With each of them having their own unique style and identities, and the flexibility of all the different size combinations, the new KronoKeeper strap collections are the perfect partner for all your fine watches.
You can find here our full collection.